[Blog] Street Live!!! (2009.07.27)
May 8, 2013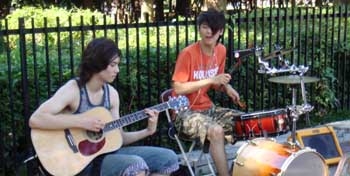 Today we went out to street.
久しぶりにするストリートライブなので緊張しました。
Because we did street live after a while, we became nervous.
The weather was very hot………
We were about to faint, carrying the baggage
People watched us little by little,
We started to be energetic
(If only there is no difficulty to carry the baggage…..)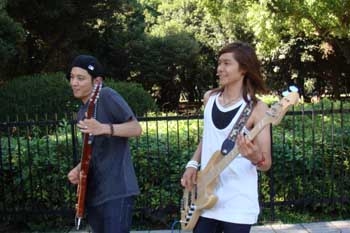 We will go out to street even when it's raining or snowing!
(We will be stuck if it's raining and snowing, though…)
僕たちは
street musician
だから
!!!
We are street musicians!!!
Fighting !!!
written by JONG HYUN